Learning Abroad Contests
Showcase your skills and experience by participating in our various contests.
Learning Abroad Contests
Each Wednesday over the summer, we will be selecting a weekly winner. Weekly winners will then be entered as finalists to win a GoPro for the best Instagram photo from the summer
Contest Length:
May - August
Prizes
One participant will be selected each week as the Weekly Winner. At the end of the summer, our Facebook community will vote on their favorite weekly winner. A Learning Abroad Instagram Challenge Committee will also choose a winner. The Facebook Vote and the Committee Choice winners will be
announced at the Fall Returnee Social
. Winners must be present at the Returnee Social to win.
Weekly Winners: Learning Abroad Swag Bag
Facebook Vote Winner: GoPro Camera
Committee Choice: Fujifilm Polaroid Camera
Submission Guidelines:
Participate in a Learning Abroad program
Follow us on Instagram @utahabroad

Upload a photo to Instagram and tag our @utahabroad

account

.

That's it! There is no limit to the number of photos that you submit each week or the number of times you can be selected as a weekly winner!
Tips for getting your photo selected:
Submit a variety of content

Landscapes are great, but learning abroad is about the student experience. We would love to see U abroad!

Show your school spirit

Wear your U gear, flash the U, etc.

Show us what you're doing and learning on your program

Photos in the classroom, on excursions, in an internship site, with your host family, etc.
Students engaging in our Global U badge content (e.g., Community Engagement, Career Development, Language Immersion, Research Experience)

Take a look at other students' submissions, how can you make your photos stand out?
Make sure your photos are well composed (rule of threes), in focus, and well lit.
Each spring, Learning Abroad holds a photo contest that highlights the experiences of students on Learning Abroad programs.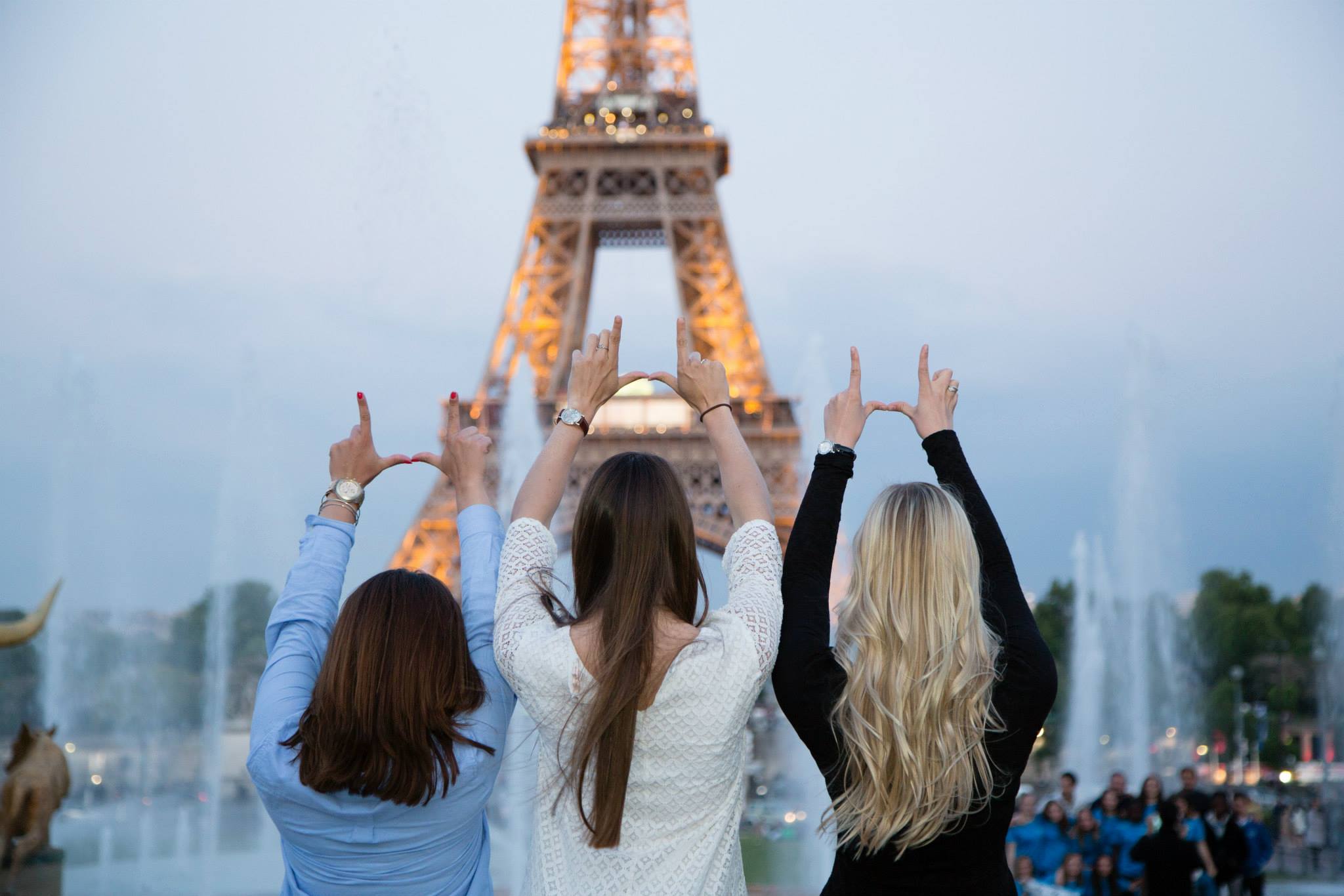 Submission Deadline:
Friday, January 10th, 2020
Categories:
Capturing Culture

Submissions in this category should showcase yourself & others engaging with the local culture through art, dance, food, festivals, sports, and everyday life!

Utah Abroad

Show the U of U family that we're abroad and proud! Photos should depict yourself or others showing U of U spirit, like flashing the U or wearing Utah gear, abroad.

Landmarks

Send us a photo of yourself in front of a landmark during your Program. Show us where you went with this recognizable feature from your travels, but make sure that you are in the picture with it!

Creative Flair

Show us your artsy side from when you were abroad!

Learning in Action

Learning abroad is more than just travel, it's also about education yourself! Share photos of you or your classmates in the classroom, doing research, volunteering, interning, or on an academic field trip.
Submission Requirements:
Submissions must be:
High quality photos:

Your file size should be no less than 2500 kilobytes or 2.5 Megabytes
Your image resolution should be no less than: 300 DPI or 3264x2448 pixels
File Type: JPEG

In compliance with the Guidelines for Photos, Video, & Social Media Submissions outlined below
Submission Guidelines
Entrants can submit up to four photos, no more than two per theme
Save each photo as yourlastname_phototheme.jpg

Example: smith_cultureandtradition.jpg
Example: ni_utahabroad.jpg

The photo must be emailed to lasubmissions@utah.edu as a JPEG file
Email format:

Subject: Photo Contest 2020
Entrant Information

Name
UNID
Major
Learning Abroad Program

For each photo submitted, include:

Category (Capturing Culture, Utah Abroad, 50th Anniversary Throwback, or Wildcard)
City, country where photo was taken
Semester and year photo was taken
Short description (75 words or less)
Prizes:
A committee in Learning Abroad will select a finalist from each category. The five finalist images will be professionally printed and displayed at the Spring Learning Abroad Fair, where event participants will have a chance to vote in our people's choice vote.
The Overall Winner (AKA "people's choice") will receive a $50 Amazon gift card.
Category Winners will receive a $10 Chatbook gift card.
Guidelines for Photos, Video, & Social Media Submissions
Students must have participated on a Learning Abroad program within one calendar year prior to the contest submission deadline
All participants must adhere to the the Learning Abroad: Acknowledgement of Student Responsibilities Agreement and Learning Abroad: Statement of Understanding and Agreement Signature Documents in your Learning Abroad Application.
Eligible students may participate in more than one contest in the same year
Content
All entries must represent the original work and content of the student
Submissions must adhere to the rules and regulations of the individual contest
Material is open to your imagination, but must be G or PG rated for all audiences
Culturally insensitive material or material containing nudity, drinking, swearing, or illegal behavior may NOT be used
Entrants must obtain proper permission from subjects (please note: photos of small children are often culturally inappropriate)
Material should align with the University of Utah Student Code of Conduct
Authentic photos and footage are considered more competitive (please consider this before altering submissions, except for the Instagram Challenge)
By submitting content to a Learning Abroad Contest, students are subject to the

in your Learning Abroad Application
Selection Criteria
Ability to follow the contest theme
Adherence to the submission guidelines for eligibility, content, and technical specifications
Creativity
Technical Ability
Composition
Overall Impact
Please note: Learning Abroad reserves the right to cancel any contest due to low participation.