Student Staff Employment Opportunities
There are three exciting opportunities to work as a student employee in the Learning Abroad office: As a Peer Advisor, Outreach Assistant, or Outreach Intern. Learning Abroad is about student experiences and preparing students for successful academic and professional careers. Our student employees play an important part in making sure that all U of U students know about the awesome opportunities available to them. Check out our student staff employment opportunities below!
Learning Abroad Student Staff Positions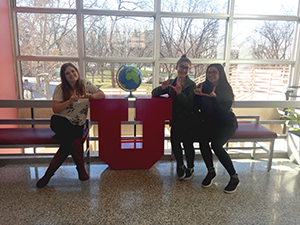 PEER ADVISOR
Are you enthusiastic about learning abroad and interested in gaining experience in the field of international education? If so, you should apply to be a Peer Advisor!
Learning Abroad Peer Advisors assist prospective students throughout the Learning Abroad process through advising, education, administrative support and outreach. They also participate as an active member of one or more of the following office teams: Marketing, Exchanges, and/or Re-entry. Apply now to join the team and support the mission and initiatives of Learning Abroad!
Applicants are not required to have participated on a Learning Abroad Program, however previous Learning Abroad experience is a preferred.
STATUS: Not Hiring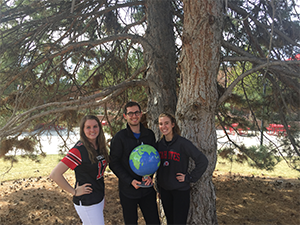 OUTREACH ASSISTANT (WORK-STUDY)
Are you detail-oriented, do you have excellent time management skills, and are you knowledgeable about the on-campus community? Join our team as an Outreach Assistant!
The Learning Abroad Outreach Assistant is an administrative position focused on supporting Learning Abroad's outreach on campus. The Outreach Assistant promotes the opportunities and benefits of Learning Abroad through the coordination of campus, community, and virtual outreach. The Outreach Assistant supports student recruitment by actively researching, initiating, and scheduling outreach activities across campus. The Outreach Assistant connects Learning Abroad marketing efforts to broader university and departmental initiatives to increase awareness and builds relationships with other campus entities, such as student groups, to expand reach.
This position is open to all students, regardless of having participated on an approved Learning Abroad Program.
STATUS: Not Hiring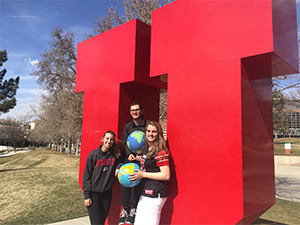 OUTREACH INTERN
Do you jump at the opportunity to talk about your Learning Abroad program? Do you want to encourage others to learn abroad? If so, Outreach Intern could be the job for you!
Outreach Interns are our peer to peer outreach team on campus. They promote Learning Abroad and its opportunities across campus. Primary tasks include classroom visits and presentations, tabling, postering, collaborating with on-campus offices and student groups, and contributing to Learning Abroad's social media presence. If you're outgoing and enthusiastic about your Learning Abroad experience, Apply now to join the team and support the mission and initiatives of Learning Abroad.
This position is an employment opportunity for students who have participated in approved Learning Abroad Programs.
STATUS: Not Hiring